What is multi-agent simulation?
"Multi-Agent Simulation" (MAS) refers to simulations that use multiple agents.
It may at first be difficult to imagine the nature of a multi-agent simulation from the name "agent" alone. As used here, "agent" is defined as an entity that is aware of surrounding conditions and behaves autonomously based on this awareness, in accordance with certain rules. To be more specific, entities such as humans and other creatures represent real-world examples of such agents. In other words, an agent is an entity that imitates autonomous conduct by following the behavioral rules of humans and other creatures.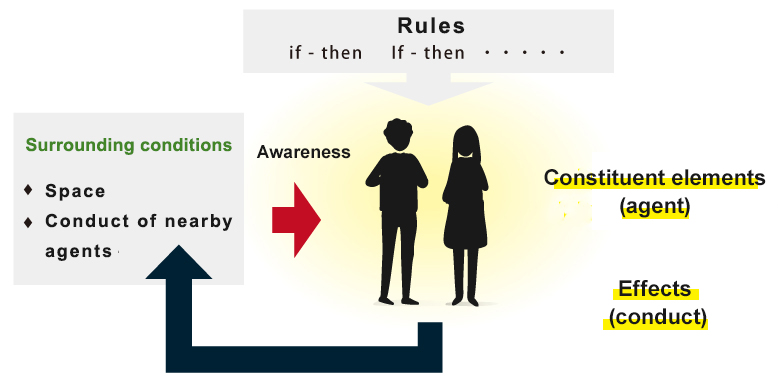 What is a simulation?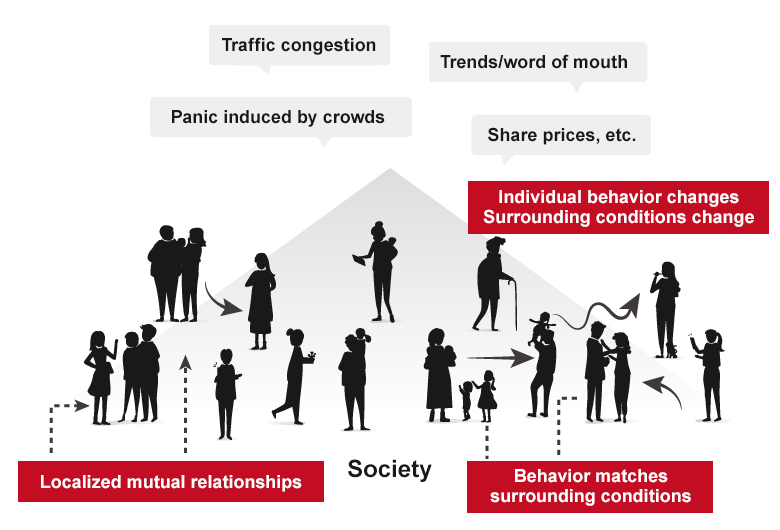 "Simulation" means a virtual experiment performed for the purposes of forecasting and analysis, using a model that imitates reality.
 To put it another way, a multi-agent simulation is a simulation (virtual experiment) executed by multiple agents (people and other creatures, etc.) concurrently interfering (interacting) with each other in accordance with their individual rules. This may also be referred to as agent-based simulation (ABS) or agent-based modeling (ABM).
Complex systems phenomena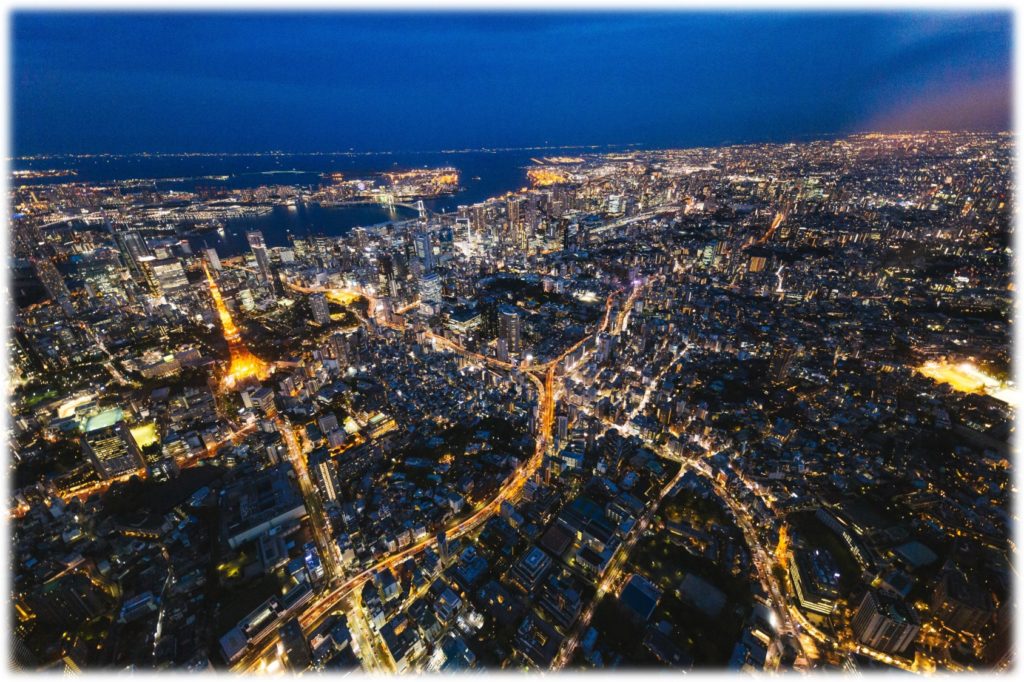 Society is full of complex events caused by the intertwining of a number of elements, including macro phenomena that could not have been projected based solely on the micro behavior of individual humans and other creatures. These are called "complex system phenomena."
"Complex system" refers to situations in which inferences about the personal preferences and behavioral patterns of individual humans and other creatures (the micro level) are not necessarily reflected in the phenomenon as a whole (the macro level).
Flocking birds and natural traffic congestion on expressways are familiar examples of complex system phenomena that are visible around us in daily life. Although there appears to be no specified leader giving instructions, starlings and other birds form, and fly in flocks. When traveling on an expressway, we become caught up in sudden patches of natural traffic congestion that occur even though no accidents have taken place, and which disappear just as quickly. Why is this?
Multi-agent simulation is an approach in which such macro phenomena are viewed as the cumulative outcome of interactions between individual agents, and which provides techniques suitable to analyzing the mechanism involved.
Research employing the concept of multi-agent simulation was already being conducted at the end of the 1960s without the use of computers. With the subsequent development of computer technology, it became possible to create structures within the computer that incorporated large numbers of agents, all operating autonomously and interacting with their surroundings (such as other agents), in order to address a variety of macro phenomena at a greater scale. Today, multi-agent simulation refers to computer-based experiments that use this technology.
References
J.M. Epstein & R. Axtell, 1999, "Growing Artificial Societies"
Susumu Yamakage, 2007, "Modeling and Expanding Artificial Societies: Introduction to Multi-Agent Simulation with artisoc", Shoseki Kobo Hayama, Tokyo
Akira Namatame, 1998, "Multi-agents and Complex Theory", Morikita Publishing, Tokyo